If you are a lover of poker and follow all its, then it is likely that you must have read something about the Sean Chaffin as well he wrote.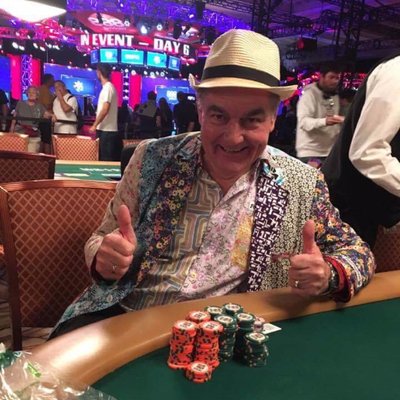 Whether it was one of his daily "What to Watch For" collection during the World Series of Poker (WSOP) this past summer or his enormously popular article 'introducing the poker world to John Hesp' then you are aware that this man can tell a good story.
Well, the good news for you is chaffin is bringing his talent of storytelling to the PokerNews Podcast Network in January 2018 with the program "True Gambling Stories".
The "True Gambling Stories" will be liked by anyone who is a fan of stories like "ripped from the headline. Appealing to both gamblers and players and degenerates in a similar manner, if you like an intriguing nonfiction tale, which is well-told you have found a new place to spend few hours every month.
Chaffin is a freelance writer and also a teacher by profession. He will be the host of the show, when asked about this he said, "I grew up playing regular poker game of my father, and play in today as well. My father and his buddies played this game together for over 30 years. Poker and Gambling have such unique and interesting stories and characters that I started writing about those topics. I also write on other topics as well, but those two are now the majority of my work."
"Most of the people may not be aware, but in the '30s – '50s, Dallas-Fort Worth had secret underground casinos in every major hotel and there is a lot of stories present here. The historical place in the American society has attracted me more to this game."